Atomx is an innovative technology-driven startup in today's quickly evolving advertising landscape.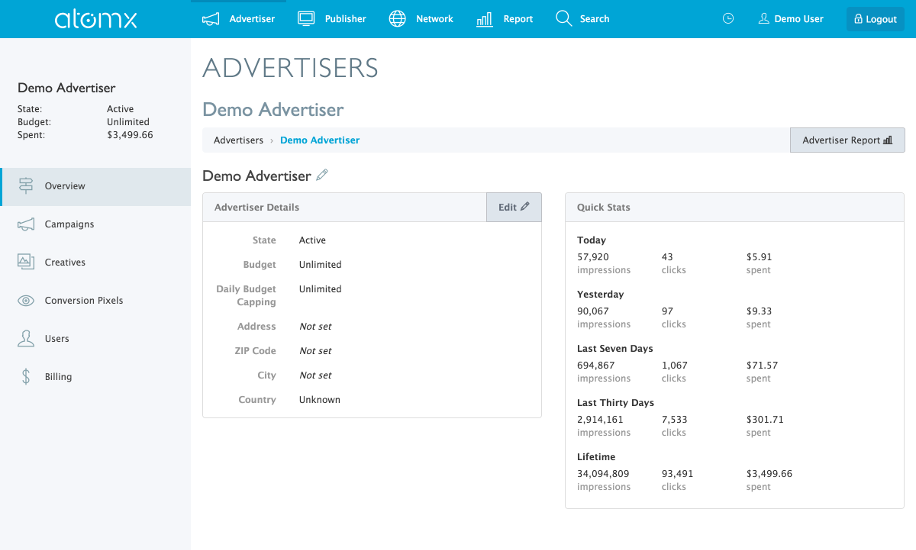 Atomx is a young and innovative online advertising technology startup that is building one of the most anticipated global online advertising exchanges in the world. Our technology provides an online marketplace that enables advertisers, publishers and intermediaries to transact billions of ad impressions per day. Our office is located in The Gardens, Mid Valley City, KL, Malaysia, where our team is working on the newest innovative online advertising technology.
Why Atomx?
Eliminating all fraud pre-bid, a flexible and transparent platform and no minimum obligations. That's what Atomx brings to the table.
Innovative Technology
We implement the latest ad tech innovations in order to deliver proven results across multiple platforms.
Eliminating Fraud
With our proprietary pre- and post-bid fraud detection algorithms, we eliminate ad fraud even before it reaches Atomx.
Flexible
With our flexible control panel and API, you are in full control. We offer advanced granular reports and frequent updates.
Cost-Effective
We have no minimum obligations to commit to, and offer a competitive tiered model.