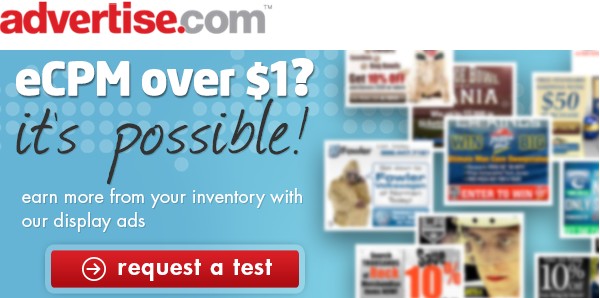 Our website monetization solutionsoffer publishers like you several unique ways to increase your website's revenue. Once approved as an Advertise.comtraffic partner, we'll work together with you to ensure our solutions are optimized & profitable.
Massive advertiser base
Access thousands of high profile advertisers running CPC & CPM campaigns.
Dedicated account optimization
You'll have support every step of the way helping you earning the most from each impression.
100% fill rate
Let no impression go unsold with our expansive base of ads from direct advertisers and strategic agency partners.
Low traffic requirements
Less stringent volume requirements make it easier to get in the game.
Ad network partnerships
Leverage our partnerships with hundreds of ad providers and get the best inventory of each delivered in real-time.
Full control
You know your audience best so you have full control of which ads run on your site.