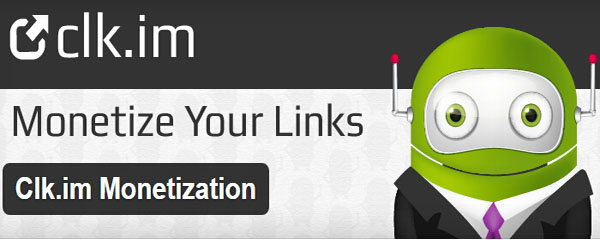 Clk.im launched a new WordPress plugin.
From this day forward you can now choose what type of links you would like to shorten (in addition to specifying specific selector):
1. Internal links only
2. External links only
3. All links
4. Specific Domain Links
Using the last option of "Specific Domain Links" means webmasters linking to popular sites such as social networks, file sharing sites, archives are now able to request we monetize these links only.
This new feature brings with it a great opportunity for webmasters to monetize legacy post / pages with manual links in them.
You can download the new WordPress plugin from this link:
https://wordpress.org/plugins/clkim-integrator/
Or through searching for Clk.im from within your WordPress dashboard.
If you have any questions or feedback please feel free to email to [email protected] or chat via Skype: Clk.im
source: Clk.im Email