Blogging is a passion to be adopted and not a formality to be followed in hope of earning online money. This post is mainly dedicated to newbie bloggers who are just busy in dreaming about becoming millionaire overnight. Before starting to dream about earning some decent revenue online, a newbie blogger must always realize his blogging mistakes and troubleshoot them in order to become a successful blogger thus generating some decent income online. As the old philosophy says that 'mistakes are the milestones to success', I always try to recognize my mistakes and correct them to be successful in reaching my goal. Here i am going to list some top blogging mistakes that bloggers come over while starting there blogging  journey.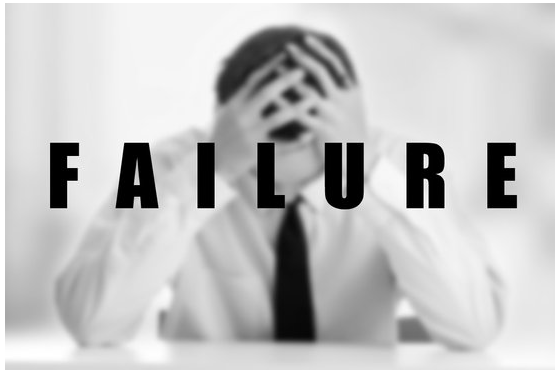 1. Lack of Knowledge:-
Now a days, I have often came around some newbie bloggers who have started their blogging journey without having more specific knowledge about what they are blogging about!. Before starting a blog, we must first make sure that we have good knowledge about the niche we are going to blog. As a fish cannot survive without water, a blog can never be successful without more specific content. We must have a knowledge such that our blog must become a library of the topic we are going to blog.
2. Annoying Design:-
As the new-born babies are fond of toys, newbie bloggers are fond of using so many widgets and ads on their blog such that the blog keeps on loading and loading even after the visitor have jumped out of the blog. Keep your blog design clean and clear keeping the navigation easy and avoiding the use of more number of third-party widgets and ads. Keep the blog professional and never mess up.
3. Copying Others Content Easily:-
As I mentioned above, one of the most common blogging mistakes is copying other people content without permission or without giving credits. Copying the contents from others and pasting on your blog may be a very easy task when compared to writing a large quality post taking hours to write. But the only result you get is a big failure.
4. Lack Of Patience:-
The biggest ingredient required for achieving success in blogging is the 'Patience'.  Blogging is completely a matter of patience and achieving success overnight is just a dream job itself and it never become true in real life. Blogging may take months, years to find some decent readership, traffic, fans which is said to be a decent success.
5. Blogging About Multiple Niche:-
As i said that your blog must become a library of a particular topic, it must be always concentrated on a single niche. As it is not possible for a human to step on two boats floating upon the water, you must always blog about single niche to stay safe and avoid path loss. Apart from blogging about two niche on a same blog, you can however blog more efficiently and write more depth  posts about a single niche.
6. Blogging Without A Proper Goal:-
Each and everything has a goal to be reached in this real world. So suppose if i ask that why are you blogging? what are you trying to achieve?, are you capable of answering me??!. If you are capable then i will not ask you to follow any rule at this point. If not, you must first set a goal to be reached before starting your blogging career.
In one of his article on How to transform your life, Harsh mentioned about how important it is to set goals in every aspect of life. Same is with Blogging, you need to have a goal and target to achieve.
7. No Basic SEO Knowledge:-
It's every man dream to see themselves on first page of Google and one of the terrible Blogging mistakes which newbie blogger does is by not learning or paying attention to Search engine optimization. As the blog's major traffic is more depended on the organic traffic received by search engines, you must be aware of basic SEO strategies to start getting some decent organic traffic from search engines.
8. No Communication:-
Communication is the major factor that can make a one time visitor of your blog as the regular reader of your blog as well as the fan of your blog. A proper communication can only make your blog visitors feel friendly with your blog. A blog without proper communication is like a seminar without speech. You must always communicate with users of your blog and make them your blog friendly to gain more readers for your blog.
9. Updating Your Blog Rarely:-
Some newbie bloggers start blogging with lot of confidence and soon after few days, their confidence goes off and they starts posting weekly, monthly once. people's always love to read blogs which are updated regularly and posting irregularly makes your blog to loss the existing audience also. That to the newbie bloggers must always write regular posts to kick-start their newbie blog, however this rule applies to pro bloggers also to keep their blog readers active.
10.  Using Extraordinary English:-
The blog is viewed by worldwide people's and it must be in such a manner that each visitors must understand your words. Writing like a poet can only impress few people's who can understand it, but writing like a normal citizen can make it understandable throughout the world. So always write your blog posts in normal English even though you are a genius in English essay writing.
11. Grammatical Errors:-
Grammatical errors are never done by any bloggers willingly. It often happens and all you must be aware is, go through your blog post soon after completing it and look if any grammatical errors have been occurred in it. Grammatical errors may seem to be a smallest issue but it creates a very bad impression in users.  Here is one article from SML Archive, which will help you to improve:
12. Blogging Alone:-
Blogging is not a confidential matter to be kept private, it is a thing to be shared with friends, colleagues, people's. Blogging alone is just meaningless, so you must always join blogging discussions, forums, etc and interact with various peoples of world meanwhile exposing your blog to more number of new people's in this world thus bringing popularity to your blog.
13. Not Sharing Quality Experiences:-
Peoples love reading new things and miracle things. Suppose if you experienced a new miracle happened in your blogging career and you keep it confidential within yourself without sharing it with others, then it brings no worth to you, where as sharing it with others gets you lot of readers and it always attracts the viewers to your blog. Experiences are meant to share and not to be kept inside.
14. Lot Of Overconfidence:-
I always prefer that learning from a genius person never spoils our reputation, it in fact gains a lot of knowledge in us. Each and every expert will have a guru experts than them in any topic. So it is always a good practice to learn from pro bloggers and enrich our knowledge. Learning is a never ending concept if you will to learn.
15. Not using Visual Media:-
Pictures on a blog represents the concept/purpose of it clearly. Beautiful and targeting pictures on a blog post always catches the visitors eye and motivate them to read your blog post. You must always include an image targeting concept of your blog post clearly, but be aware of copyright images. It is a very good practice to use self-created images and self taken pictures on your blog. When ever possible, add YouTube videos and Slideshare slides, which will also helps in improving the user engagement and also helps in improving the quality of your articles.
16. No Social Media Exposure:-
Social Media have become one of the essential SEO strategy for bloggers in effectively attracting several new and unique users towards their blog where social networks are the residence of millions of users today. As your blog gets more and more exposure on social networks like Facebook, Twitter, Google Plus, etc your blog's popularity goes on increasing without end. You must always provide some easiest method of social sharing for your blog visitors.
17. Not Worrying About Backlinks:-
There are many ways which you can start with creating backlinks for your site. Very first thing I would recommend is to check backlinks and set a goal of getting some quality backlinks in coming weeks. You can start a guest blogging campaign and targeted blog commenting, which will help you to get high quality links. Social bookmarking also helps in getting good links. For an effective strategy, I recommend to keep a variation in your link building campaign.Try to get links from different platform like BlogSpot, WordPress, .com domains, .edu domains, Social media profiles and so on.
18. Subscription option:
Yes, you write amazing content and your blog is full of quality stuff but how are you planning to let your visitors know about new content? Are you offering enough subscription options ? There is feedburner, Facebook fan page, twitter profile, Email subscription and many other subscription options that you can and should offer to your readers. You can read our earlier guide on Must have subscription options for any blog.
19. Linking out:
Another Blogging mistake which you will notice on most of blogs is linking out to other site. Many new bloggers often add links as plain text and don't add hyper link. It not only give bad user experience but also you miss out benefits of outbound links, which helps you in increasing your SEO score. Never feel shy to link out to authority and useful pages.
20. Accepting all comments:
Comments are useful and helps a lot in increasing your blog credibility. But, accepting comments like Nice post, useful article, I found your website on search and you have amazing content is not going to help and not adding any value to your article.
Since you are the admin of your blog, you are responsible for approval or rejection of any comment on your blog. Maintain your blog comment quality by accepting only meaningful and useful comment.
21. About and contact page:
Another pages like Contact page, privacy policy, comment policy are also important. If you have a large blog with lots of content, you should start working on resource pages, which will help you readers to land on best of your content. You can see an example of this on SML WordPress guide and adsense guide pages.
Blogging is an ongoing learning and evolving process and with time you will learn many new things like, Email marketing, Social media marketing and different monetization method. Though the only key is you should be willing to learn and follow other people advice. These are the mistakes you must avoid while doing your blog. What other mistakes you've made, don't hesitate to share your wisdom and send your articles to me at here.