ITS HERE! CHECK OUT THE NEW HYDRA PUBLISHER DASHBOARD OF Q1MEDIA.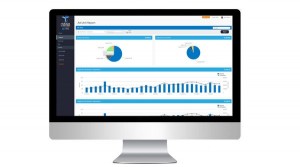 Some of you may have already seen a sneak peek but now it's available for everyone! Q1Media has completely overhauled our Hydra Platform dashboard. What does that mean for you?
● Updated real time intuitive reporting — With a simple glance, see how your sites are doing and how you can maximize your revenue.
● Faster and more intuitive interface — Do we have to spell this one out for you? Just log in and see for yourself!
● Accessible across all platforms and devices — Now you can see how your sites are preforming from anywhere.
● Integration with Support — Get your questions addressed faster.
LOGIN NOW AND TAKE OUR GUIDED TOUR TO GET THE FULL EFFECT OF THESE CHANGES.