Over the last few months we have welcomed many new Advertisers and Publishers to Zapunited from all around the globe.
WELCOME!
We're extending the special offer we launched last week:
All advertiser's deposits will receive a bonus 10% top up.
If you deposit over €300 you'll receive 15% extra credit.
With targeted clicks starting at just 1 cent you can't go wrong!
Don't forget to add us on Facebook for all our latest news and offers.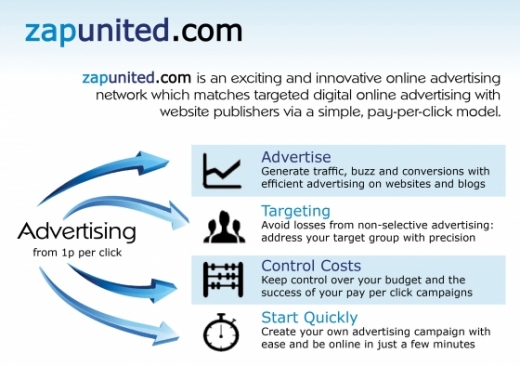 FaceBook! 2013 © Zapunited.com