I've joined Yllix network and recommend it more than four months.
Yllix paid me more than $200 because i got more than 200 affiliates joined Yllix via my refer link in adswiki.
The screenshot below was my proof of payment and affiliates statistics.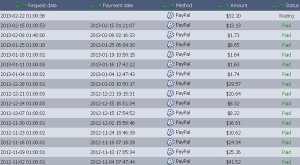 Pyament proof
Affiliates
Please visit here if you have an experience with to review or interested in joining it.