When it comes to display advertising, you will usually look through the creatives provided by a web site or the affiliate network that you are working with. Unfortunately, many affiliate networks will not provide you with all of the creative that may be available. In this post we will show you three different sites that will help you find different ad copies for online brands and companies.
Moat
A free web search that will pull up all banner creatives across the web for well known brands and web sites. Moat is free and allows searching by different sizes. A great tool for any marketer.


MixRank
A great tool that will not only provide you with banner creatives, but also text ad copy as well. MixRank is powered by the directory of Google Adwords / Adsense advertisers.

Google Images
Everyone is already using Google, but many forget to utilize Google Images. It's easy, simply visit images.google.com, then search for the domain name you are looking for banners from, then use the exact size settings to search for specific banner sizes.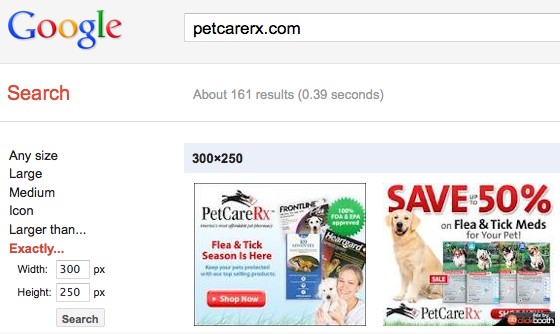 There you have it, three new sources that you can use to find new creatives for display advertising. These three tools will also help you find inspiration for creating new designs and seeing how competitors are creating their ad copies.