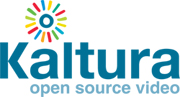 NEW YORK, NY–(Marketwire – Nov 20, 2012) –   Kaltura, the leading open source video platform, announced today that it had secured an additional $25 million of funding from new investors Mitsui & Co. Global Investment, Inc. and ORIX Ventures, with existing investors Nexus Venture Partners, Intel Capital, .406 Ventures and Avalon Ventures participating. With a leading position in the Americas, and growing presence in Europe, Kaltura is now also setting its sights on the Asia-Pacific region.
Recently recognized in Forbes as 'one of the six fastest growing tech companies,' in VentureBeat as a 'next billion dollar enterprise tech company,' in Business-Insider as 'one of top 5 startups revolutionizing education' and 'one of 5 greatest open-source technologies for 2012,'and in Mashable as 'one of top 5 social enterprise technologies for business,' Kaltura has rapidly become a game-changer in the online video space.
Kaltura offers the industry's most complete suite of commercial video applications (http://www.kaltura.com) as well as an open-source (http://www.kaltura.org) development platform that includes hundreds of flexible and extendible APIs. Kaltura's applications and platform enable video workflows, including ingestion, transcoding, management, distribution, publishing, engagement, monetization, and extensive analytics. Kaltura offers out-of-the-box video solutions and products including, for example, a standalone video management console, a private YouTube-like video portal, and online-video plug-ins for popular content management systems such as Drupal, SharePoint, Blackboard, Moodle, and Sakai. The platform, supported by a large global developer community of more than 40,000 members, also powers tens of off-the-shelf reference applications and hundreds of plugins, which can be found in the Kaltura Exchange. The Kaltura platform and its applications can be deployed either on-premise or on any public or private cloud (including Kaltura's own SaaS cloud), and are supported on any device including PCs, tablets, smartphones, set-top-boxes and connected devices.
Kaltura's offerings touch hundreds of millions of viewers, employees, and students, through deployments in more than 300,000 organizations, including leading media companies such as Wikipedia, HBO, Warner Brothers, Paramount, Glam Media, BlogHer, Mevio, Gogo Internet; leading corporations such as SAP, Accenture, Bank of America, AstraZeneca, Groupon, Zappos, Nestle, and IKEA; Government agencies such as NASA, The European Television Guild, and the White House; and educational institutions such as Harvard, Yale, MIT, Stanford, Princeton, Cornell, Columbia, and NYU. Kaltura sells products and services directly to organizations, as well as via distributors and OEMs, such as InterCall and Blackboard.
Media companies use Kaltura to increase revenue through greater reach and engagement, and to reduce costs by streamlining their video operations. Enterprises use Kaltura to enhance training and onboarding, to increase productivity and collaboration, and to improve marketing and boost sales, all while reducing the cost of communication. Educational institutions use Kaltura to improve teaching and learning in the classroom and beyond, to increase student and alumni engagement, and to boost marketing and support the admissions process. 
"Kaltura has emerged as the leader in flexible video delivery designed for the cloud. What fuels the company's hyper growth is our flexible platform, which enables us to launch integrated products that transcend us beyond the traditional online video platform space into other large industries such as Education Technology and Enterprise Collaboration," said Ron Yekutiel, Kaltura Chairman and CEO. "We intend to use this new funding to expand our product offering, and to grow into additional industries and geographies."
"We are delighted to join Kaltura and help its expansion into the APAC region," said Kenichi Kimura, President & CEO at Mitsui & Co. Global Investment, Inc. "We looked for our first investment opportunity in the EdTech sector and were very interested in joining Kaltura, one of the most prominent players. The fact that Kaltura is a leading provider beyond education — in media, enterprise, and government — makes this even more exciting for us."
"As growth stage technology investors, we analyze a lot of companies in the enterprise software space in search of the best investments," said Jeff Bede at ORIX Ventures. "Kaltura clearly stands out with its breadth of offerings, strong customer traction, cross-industry appeal, and overall disruptive vision for the delivery of video in our lives. We are thrilled to have joined Kaltura."
"Kaltura has demonstrated impressive growth, with the company continuing to outpace the industry," said Lisa Lambert, vice president of Intel Capital and managing director of the Software and Services sector. "We are delighted to continue backing this exciting company."
About Kaltura
Kaltura provides the world's first Open Source Online Video Platform, transforming the way people work, learn, and entertain using online video. The Kaltura platform engages hundreds of millions of viewers by providing media companies advanced video management, publishing, and monetization tools that increase their reach and monetization and simplify their video operations. Kaltura improves productivity and interaction among millions of employees by providing enterprises powerful online video tools for boosting internal knowledge sharing, training, and collaboration, and for more effective marketing. Kaltura offers next generation learning for millions of students and teachers by providing educational institutions disruptive online video solutions for improved teaching, learning, and increased engagement across campuses and beyond. Kaltura was recently recognized in Forbes as'one of the six fastest growing tech companies,' in VentureBeat as a 'Next Billion Dollar Enterprise Tech Company,' in Business-Insider as 'one of top 5 startups revolutionizing education' and 'one of 5 greatest open-source technologies for 2012,' and in Mashable as 'one of top 5 social enterprise technologies for business.' For more information: www.kaltura.com, to join Kaltura's community visit: www.kaltura.org and www.html5video.org.
SOURCE: Kaltura