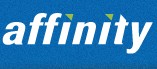 Affinity Launches Next-Gen Display Media & Monetization Solutions Globally
After a highly successful run in the APAC market, Affinity is scheduled to launch its innovative Display Media & Monetization Solutions to the rest of the world at the upcoming Digital Marketing Event – ad:tech san francisco.
Chicago, Illinois, March 30, 2012: Affinity, the world's leading contextual ad network, dominant in the pay-per-click advertising space, plan to launch their Display Media Solutions globally. The upcoming Digital Marketing Event ad:tech san francisco will witness Affinity launch a range of innovative & versatile monetization solutions for web publishers across the globe. These solutions will enable web publishers to monetize previously untapped areas of advertising within their websites like images, side margins and footer.
Affinity's flagship display solution will be In-Footer – capable of delivering relevant banner & rich media ads at the base of a web page, and attracting 4-10X more CTRs as compared to regular banner advertising. Affinity has experienced a highly successful run with leading online publishers in the Asia Pacific Region like Indiatimes.com, Network 18 & Burrp! – all of whom currently run In-Footer.
"In-Footer has been in operation with over 100 premium publishers across Asia Pacific, and we have achieved highly encouraging results. Our focus has always been to merge technology with advertising, driven by keen media consumption insights, and with In-Footer we've done just that. We will continue to create more innovative products for the online advertising space." said Karan Gupta, Managing Director, Affinity.
On the Advertiser side, Affinity's Display Media Solutions promise to provide a highly efficient & effective means to gain premium brand visibility and bottom-line marketing performance within contextually relevant spheres. Publishers, on the other hand, will be able to add incremental revenue models without affecting their existing content, layout or monetization.
Lavin Punjabi, President & COO, Affinity further adds "We are very excited to launch our innovative display solutions to a global audience. This addition will enable us to provide to our advertisers and media buying partners with a broader range of media solutions under one roof from performance-driven PPC to branding & visibility-led Display. "
About Affinity:
Founded in 2006, Affinity is the world's leading contextual ad network. It is in the business of powering innovative contextual media & monetization solutions for Advertisers & Publishers.These solutions are delivered via Affinity's Global Pay-Per-Click & Display Networks. Both these networks help 75,000+ brands reach out to their target audience across the globe by delivering over 30 Billion ad impressions each month. This is achieved through exclusive contextual ad distribution through Affinity's network of 25,000+ premium publisher partners, syndication channels & exclusive web properties. These represent a potent mix of Search, Toolbars, Zero Click, Online Gaming, In-Text, In-Image, Display, Domain Parking, and other contextual traffic channels from across North America, Western Europe, Middle East, India, South-East Asia & Australia. For more information, visit www.affinity.com.