Cybersecurity attacks targeting files are on the rise. According to statistics, 59% of malware detected in the first quarter of 2019 were found in documents. What's worse, is that these malwares are growing in sophistication as well. Hackers are using advanced techniques to create advanced malware which can infect files and enter into your systems without getting noticed.
This has made it even more difficult for business owners to protect their businesses from these dangerous malwares. Small and medium sized businesses are more vulnerable as they lack the level of protection their larger counterpart enjoys. The situation is further complicated by the lack of resources and tools. Malware infections can force a small and mid-size business to halt their business operations and causes financial losses that they can barely recover from.
The loss or corruption of data is a completely different story altogether. Imagine what will happen if your business ends up losing your critical business data or sensitive financial information to malware. Your business might have to face inquiries and lawsuits. What if the incident gets reported in the media? Your business reputation will be damaged. Thankfully, there are ways to save your business from such a predicament.
In this article, you will learn about five effective ways to protect your business from file-based attacks.
Disarming Malware
In most cases, file-based attacks use malware that can infect your files and hide inside them. When a user opens that file, the malware starts to do the damage. Depending on the capability of malware, it can either destroy your data or steal your data. Most businesses use an anti-malware solution to protect against these infections, which offer protection against traditional malware but fail to block advanced polymorphic malware.
This happens because anti malware software uses their signatures and virus definitions to detect malware and viruses. These sophisticated malware changes their signature and can easily bypass these tools. Some companies use sandboxing techniques, but it requires specialized hardware and a technician to perform the process. Therefore, businesses have to rely on malware disarming solutions to mitigate the risk of file-based attacks.
Unlike anti malware tools and sandboxing, these solutions help you dig a little deeper and run comprehensive scans to detect malware. What makes these malware disarming solutions a great choice is their ability to identify and remove malicious codes. More importantly, it uses a reconstruction technology that allows you to recover the file contents after the malware had been removed.
Keep an Eye on Removable Drives
Whether it is a USB drive, external hard drive or other external devices, they can be used to get access to your network. Hackers can disguise malware into these removable devices, and it can easily fool scans.
Here are some ways SMBs can use to prevent malware infections through removable devices:
Block USB drives
Change network policies
Tweak operating system policies
Allow authorized person to plug in devices
Improving Access Control
Most small and mid-size businesses either rely on best dedicated servers or resort to cloud storage to share files with employees and users. This is not only cost effective but also prevents data loss especially if you implement strict password policies.
The problem occurs when your employee uses weak passwords. This give hackers an easy pass because they can easily guess or crack those passwords with the help of advanced tools. That is why it is important for SMBs to improve their identity and access management systems. Use multi factor authentication so that even if the hackers guess the password, they cannot access your data. You can also switch to more secure authentication methods such as biometric authentication.
Educate and Train your Employees
Last but certainly not least is to invest in cybersecurity training programs. Test the knowledge of your employees by executing mock attacks. This will tell you how good your employees and cybersecurity systems are at protecting against social engineering attack. The more aware your employees are, the more difficult it will be for hackers to trick them with a phishing and spear phishing attack. Trained employees can also help you in identifying suspicious behavior and report it to concerned authority before it is too late.
Implement Strong Filters for Email Spam
Despite all the advancement in technologies and introduction of communication tools, emails are still the preferred mode of business communication. With millions of emails being sent, hackers can easily slip in hundreds of spam emails. What's worse, they look like normal emails and it is almost impossible to tell the difference. That is why employees clicked on 14.2% of spam emails in 2018. This could have dangerous cybersecurity consequences for your business.
The best way to overcome this issue is to use a strong spam filter for emails. This will help you weed out malicious emails and block spam emails. Don't forget to use a tool that scans email attachments for malware and viruses because that is where malware resides in most cases. Don't click on any links or download any attachments sent to you via email before making sure that it is from a legitimate source.
Conclusion
Hackers create malware that can infect your files, corrupt them or make them inaccessible. Install an antivirus or antimalware software and keep it up to date to detect and remove these malwares. Ban the use of removable storage devices such as USB drives. If you can not block them totally, only allow authorized people to insert the drive. Use email filters to prevent malicious files in spam emails reaching your inbox. Implement multi factor authentication and switch to more secure authentication methods so hackers can not get access to your data even if they have stolen your passwords. Last but certainly not the least, invest in employee training and increase cybersecurity awareness so they can identify and report such attacks instead of falling victim to it.
How do you protect your business from file-based attacks? Let us know in the comments section below.
Author Bio: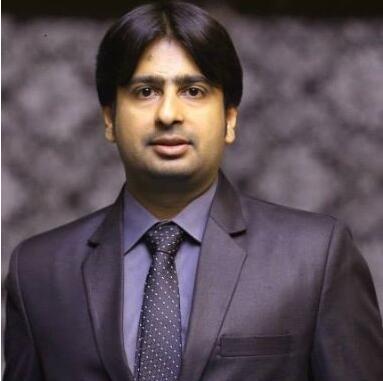 Mohammad Ali is an experienced digital marketer and a search engine marketing specialist who is currently associated with Branex & Hostnoc, as senior digital marketer and brand strategist.