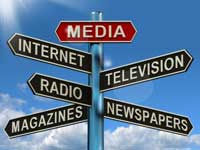 The year 2012 was one in which many online publishers became concerned about what appeared to be advertisers' declining interests in displaying ads on the same page as news stories and other web content and even went so far as to declare that display advertising is no longer a worthwhile means of advertising their products. However, many others in the industry consider display advertising is far from dead and will be on the rise in 2013 due to the many innovations that were developed in 2012 in digital advertising that have included rich media and real-time bidding which have enabled advertisers to make their communications more interactive, personalized and timelier.
The use of rich media, in particular, will play a pivotal role in the growth of display advertising. With video and mobile applications becoming so popular, advertisers will be compelled to create ads that are more engaging and with which consumers will be able to interact across a range of different platforms and screen types.
There will also be an emphasis for advertisers to use display advertising to develop their schemes for branding. Usually advertisers have used television to build their brand and make big launches of new products but 2013 will be the year in which online display ads become more important as consumers are using tablets, smart phones and other means to access the Internet and will be more exposed to display advertising on web sites rather than on television.
The use of data will serve as an important factor in 2013 in determining what will be advertised online. Data has now come to a point where it is essential that it be used by advertisers to better determine the behavior of consumers and so deliver display advertising that is more targeted with their needs and interests. This will result in display advertisement that is also more intelligent and will be better able to attract visitors to targeted web sites.
The primary focus for display advertising for 2013 will be real time bidding. By being able to buy display advertising on an impression by impression basis in real time, advertisers will be able to improve the effectiveness of their ads and increase their return on investment tremendously. Real time bidding has previously only accounted for only 10 percent of display advertising and is expected to increase to 25 percent by the year 2015.
The upcoming year will be one is which display advertising will become more measurable and effective and provide numerous opportunities for advertisers.
Source:VidascoMedia