Hello,
Last time you have heard of us in 2015 and occasionally we have decided to come back with some updates. Some of you must be wondering if Clickadu is still live in 2020 or aren't familiar with our services.
So… What has changed since 2015 and what can we offer for our publishers?
Advertising formats diversity
"It may seem like not much time has passed, but we have really managed to upgrade our services on so many levels." Lana, Publishers' Account Manager
The most significant change here is that Clickadu Publishers are now able to monetize their traffic in multi-format mode.
There are 6 advertising formats at your disposal:
Push Notifications – the name speaks for itself. Guess, you'll receive these notifications a lot per day. A user subscribes to receive notifications and then able to receive ads.
This one can be combined with any other advertising format as users will receive notifications even they are not browsing your website.
Popunder – Classic. The popunder stands for an advertiser's landing page that opens in the new tab or the window below.
It's highly recommended for all websites, especially the small ones as it provides a distinct performance for advertisers and brings a huge demand.
Instant Text Message – this advertising format was created exclusively for mobiles (now works with desktop too). It's a native looking dialog window that appears when a user browses the website. Users can click 'OK' or 'Cancel' depending on his interests.
It may sound complicated, but the format worth the effort. Got a website with mobile traffic prevailed – that's your format of choice.
Pre-roll Video – we have not spared the video-content websites. Need to add some in-stream to your TV\cam\tube content? Use the Pre-Roll. It's a short advertisement video that shows before the main video content.
The video advertisement is for PROs, so expect good rates for your video-traffic.
InPage Push – that's where the ad comes too native. We have prepared an advertisement that looks just like Push Notifications but it doesn't require any subscriptions and works when the user is browsing the website.
The format was intended as an additional monetization solution but it shows good results. Looking for some native banners? Check this out.
SKIM – that's the script that you can attach to any content and it'll work whenever you desire. Sounds simple enough, however, this format is for PROs webmasters.
The advantage of SKIM is that you can choose the vertical of your content and as the traffic price is high oriented the gain is quite good.
"With the diversity that we now offer come a lot of opportunities for publishers. Both in terms of creativity and monetization." Lana, Publishers' Account Manager
Are there upcoming banners? Of course, they are.
"Banner is on the way and soon we will be able to satisfy that demand from our clients as well." Lana, Publishers' Account Manager
All the advertising formats are established for mixing together. But, don't overdo it, think of your audience too.
Don't know what to choose?
"Pop and Push Notifications and the best choice to go. These are the most popular as well, so we are keeping up with tendencies and prices. Our team is working restlessly to ensure that everything runs smoothly and our publishers keep increasing their profits." Lana, Publishers' Account Manager
Platform upgrades
I consider that the platform stagnation is the bad thing. There is always something we can improve to enhance your user experience. So, what has changed since 2015?
At glance, these changes may seem insignificant, but there are a lot of things that have been changed to an ad server and platform both.
New Multi-DC system.
That's a whole bunch net of servers to minimize the traffic discrepancies. What does it mean to you? The traffic discrepancy is the habitual issue as the ad server and webmaster sources are miles away from each other. So, the more traffic we'll save – the more will be monetized.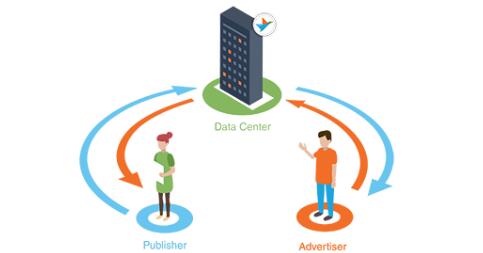 Statistics speed-up.
In 2018 we have moved to another ad server and did a whole bunch of things to maintain the statistics speed. Now, it's faster than ever.
Well, there are still things to be done.
New Policy and anti-fraud protection.
Now your audience protected more than ever. We have updated our policy restrictions and anti-fraud algorithm to provide 100% clean ads.

HTML file verification.
This one should make the verification process nice and easy. If you're having some difficulties with that you're able to perform an HTML version of the verification. Just get your file and upload it to your website folder and you're all set.

Know your manager.
Don't know what to do? Your personal manager is your hand of help. Now you're able to see who is your personal manager and get their contact details.
6,Evident payout date.
Tired of waiting for 'when' and 'when'? Now you're able to see the next payout date in the Publishers' Dashboard.

7,More convenient NET conditions.
We have added more NET conditions to your request. Basically, there will no further be NET30 basis and the payouts are twice a week or weekly (for trusted partners).

8,New payment methods.
Move your money out of the system with more available payment methods. First, we have added BTC as a highly-desired payment method.
More guides to help you with your setup process.
We have moved to a new support management platform and have added dozens of new guides for you (even video): https://support.clickadu.com/

And much more cool stuff…
New traffic demands
There are a lot of things changes since 2015, new advertisers come and go. Since you're able to choose between adult and mainstream ads there are plenty of opportunities in monetizing your content.
Daily there are around 8000+ active advertising campaigns that support the fill-rate for all the traffic sent.
Is it possible to earn with Clickadu in 2020?
Wanna say, more than ever. Since there is plenty of advertising format in your disposal and plenty of them to go you're able to gain higher monetization performance.
Here are some statistics shared by Clickadu Publishers: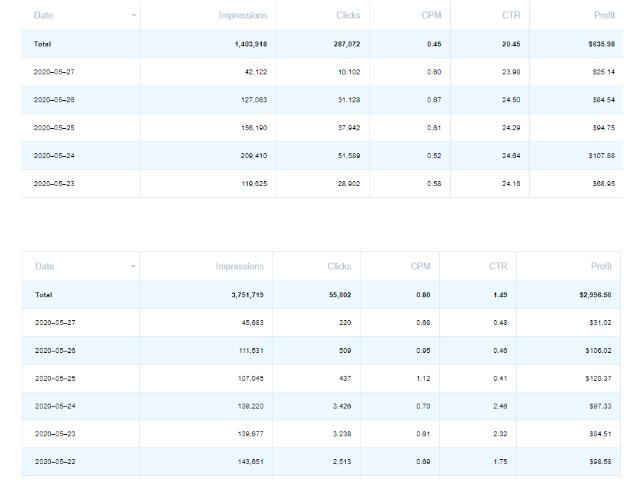 That's the average traffic website revenue during the working days. Also, they have shared their payment proofs.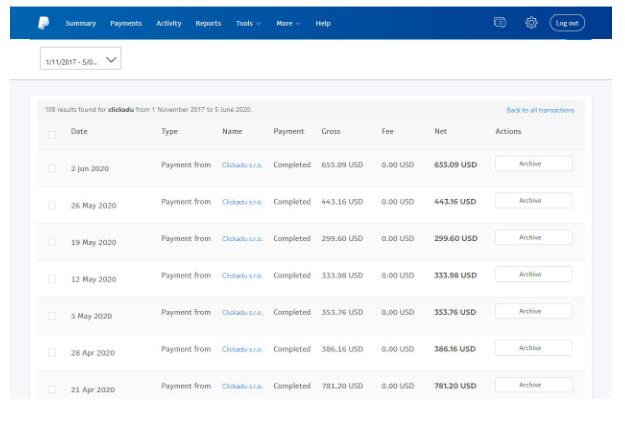 Well, the paperwork seems to be in order. So…
How to start?
Everyone is welcome.
"If you haven't done it already- make sure to visit our website and click the button in the upper right corner. From there- it's a no-brainer. if you are receiving a personal invitation from a manager, don't forget to use the attached link to register." Lana, Publishers' Account Manager
Feel like to become a Clickadu partner? Join us by the link!
Happy earnings.